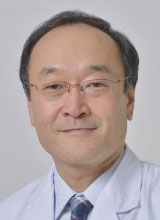 Thank you very much for your continued and significant support to Complex Catheter Therapeutics (CCT).
Along with the changes in the board members of the general incorporated association CCT this year, I Etsuo Tsuchikane would like to extend my brief greeting to all of you as I have been appointed to a chairman.
First, I would like to express my sincere appreciation for your great participation to CCT2017 in Kobe. Please let me take this opportunity to convey my deepest gratitude to all faculties and sponsoring companies for their dedication and contribution during the meeting.
Although our organization changes we have no doubt that CCT has maintained a consistent policy inherited from Naka-nihon Live, Complex Coronary Intervention Conference (CCIC) since 1990's. Especially CCT Coronary shall pursue further maturation of Complex PCI through "faithful and open live demonstrations" as our basis of belief since our beginning. The education for junior physicians must be also our important mission and we will strive to hand down and expand the tradition of safe and secure expertise to the next generation and encourage active generational changes. And with further vibrant collaboration with international societies we aspire to the worldwide progress of the treatment of cardiovascular disease in the days and years that are to come. I am certain that these objectives shall be shared and achieved with an unified voice of all directors from our Peripheral, Surgical, Structural Heart Diseases, and Co-medical courses.
For all patients in Japan and across the globe, CCT shall be committed to keep on evolving in union and we do hope for your further guidance and continuous encouragement for us.
(November 7, 2017)
Chairman of the board of CCT Supervisory Directors
Etsuo Tsuchikane (Toyohashi Heart Center)